"Destiny is not a matter of chance, it is a matter of choice;it is not a thing to be waited for, it is a thing to be achieved."
                                                                         ―William Jennings Bryan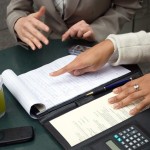 What's your business plan, to move forward, or to slide backward? Of all the opportunities that life presents a small business owner, adaptation to changing circumstances can be the most challenging. It's a dual pursuit. You have to support daily, demanding activities, which require your full attention, yet still find time to engage in the difficult art of planning for an unpredictable future.
Unfortunately, in a vast and rapidly evolving economic landscape, it's easy to fall prey to the worst possible situation: an unyielding philosophical and technological reluctance to adjust with the times. Instead, the temptation is to cling to outdated modes of operation, steadfastly bury your head in the sand or engage in wishful thinking. Rather than try to figure things out it's easier to remain passive or falsely assume you understand more than you actually do.
Sometimes our senses are fallible and, in the course of daily life, we make poor judgments. Everyone has a unique set of life experiences that color one's view of reality. However, outmoded beliefs, and antiquated business practices, no matter how cherished, eventually block one's ability to compete.
Meanwhile savvy consumers searching for easier methods to shop, even for products they purchase frequently, discover an explosion of choices and buy elsewhere. Over time, as technology and innovation continues to drive new products and services, greater access to them erodes your business!
The FBI: Flexible Business Intelligence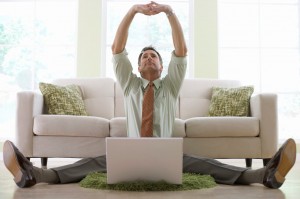 Flexible Business Intelligence is one way to mount a spirited effort against unpredictable economic changes. It's a frame of mind from which you draw upon your decision-making skills, the power of imagination, and aggressive action to investigate options. Flexible thinking enables you to put your whole self into searching and questioning, to increase awareness, explore information, and distinguish differences. You begin to recognize possibilities and opportunities where others see only fear and doubt.
Flexible Business Intelligence is characterized by the ability to manage change with calmness, clarity, and a certain amount of objectivity. When people talk about change, the conversation often revolves around external events, and thus, beyond one's control. However, if you view the development of new ideas as a logical consequence of conducting business, instead of a threat or limitation, you regain control to make wise choices and accurate decisions.
In the past, a small business community could thrive over larger corporations because of its maneuverability. Independent merchants could discover and develop new ideas that very often eluded well-established corporate institutions. They could relate and respond quickly to the needs of local residents. Innovation and invention were products of their own devising to service those needs, which could not be met by larger corporate entities.
Now, the largest corporations in the world can compete successfully with each small business for the attention of every local customer. That's Flexible Business Intelligence at work even among the giants. Nobody's education is ever complete. Live and learn is a wise motto.
You can never eradicate competition. It's not your basic adversary, anyway. Studies show self-limiting beliefs and negative habit patterns, more than anything else, contribute to business failure.
Flexible Business Intelligence, of course, cannot guarantee success. It does, however, reflect an attitude of self-responsibility at the higher end of the scale since one is more positive, optimistic, self-confident, willing, and able to adapt. These are characteristics, which all successful people with a strong sense of internal accountability, share in common. Working knowledge, intuitive skills, and flexibility are the only true sustainable resources for a real competitive advantage.
No related posts.