Dedicated to Joanna Field
"I began to have an idea of my life, not as slow shaping of achievement to fit my preconceived purposes, but as the gradual discovery and growth of a purpose which I did not know."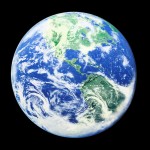 So here we are, you and I, elementary particles living life on a beautiful, but precariously rotating grain of sand called Earth. We're out in the middle of nowhere, surrounded by time and space, conjecture and belief. Delivered from the cosmos, upon whatever cruise ship dropped us off, religious or scientific, is not of importance to me in this particular blog. Rather, my curiosity is focused, for the moment, directly upon what to do, now that we're here!
How shall we learn to understand ourselves?
How shall we comprehend the world around us?
Must we depend upon a foundation constructed by others?
Can we freely choose to decide what is most important, and then act upon those conclusions?
The search for purpose and meaning in life presents many a predicament. On the one hand, our temperament and instinctual characteristics are mostly genetically sketched out at conception. The essence of this selectivity is indispensable because it drives the whole range of our nature to seek order and connection between our self and others. On the other hand, we can just as easily make wild assumptions, based upon their value and moral agenda, and be led far astray from our own internal truth.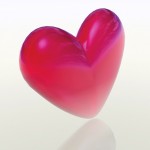 Furthermore, the very heart of life is capricious, many-sided, eternally moving, stirring, changing, and virtually incomprehensible. Thus freedom to enjoy peace of mind, express individuality, and reach the full embodiment of self-worth, is often in conflict with the present, outside world. Any wonder stress, anxiety, fear, apprehension, disconnection, frustration rage, and anger occupy the subconscious?
Perhaps, in part, that explains why so many people happily embrace moral, ethical, and philosophical convictions with little resistance. Firstly, it's easier. Secondly, external influences like family, friends, television, and the Internet, arrive in unavoidable abundance. Thirdly, some beliefs, customs, values, traditions, and doctrines have merit. They provide a measure of stability. They ease our restless nature. They "fix" our character.
But look more closely. There is another side of the coin. Quite often, these dominant sources of influence reflect rigid, unimaginative, and intolerant thinking. Inevitably, learning becomes quite impossible and adjustment to the world very difficult. Although, it's true, we are not dependent on our own experience alone for information; it can also be very dangerous to have someone else push you into an idea for which you are not yet ready.
Every person has his or her own particular narrative. Each of us is driven by a unique combination of fundamental concerns. Only as individuals, with any degree of certainty, can we determine for ourselves what seems important, what is real, and what is worthy of further pursuit or complete and utter avoidance. Of course, a mental training system can help channel one's direction. Nevertheless, the underlying motive must originate from within.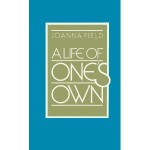 In her book, A Life of One's Own, by Joanna Field (Marion Milner), the author takes us on an individual pursuit of a "sense of new possibilities in richness and thought." We learn of her challenging growth experiences and experiments along the journey, sometimes "drifting without rudder or compass," other times convinced she was on the right track.
Joanna is persistent in trying "to find out what kind of experience made me happy." Her search is the embodiment of a self-directed spirit. Her daily diary postings were, at once, charming, naive, cautionary, even desperate, as she attempted to lead a truly authentic individual life.
Like Joanna Field, you have many options:
You can seek to stretch your capability of acting with conviction and determination
You can live and work independent of what other people think
You do not have to be micromanaged by external circumstances
It's not necessary to drift with the crowd
There is no reason why you cannot learn to enter a new world of possibilities and richness of thought
Even an ordinary way of looking at things can take on greater meaning
A search for purpose and meaning is not without obstacles. The journey requires focus, persistence, questioning, even disappointment. Coming up with theories along the way help us understand our own psychological functioning. Will the process stretch our comfort zone? Possibly, but then what is life without the full spectrum of human emotion?
Joanna's search for purpose and happiness eventually led her to conclude a state of conscious awareness was the key to understanding oneself. Without consciousness, freedom of expression was virtually non-existent. Without understanding, she realized she was at the mercy of "blind thought." Only through conscious understanding could she, "develop my own rules and find out which of the conflicting exhortations of a changing civilization was appropriate to my needs, and not from borrowed, mass-produced ideas."
In search of ultimate, exclusive meaning, it's necessary to distinguish ourselves from others. Ironically, it's exactly this individual explorative, experiential process that very well may bring us all together, not in philosophical bondage, but in the formulation of new respect for different branches of knowledge from the same family tree.
No related posts.