Personal development coaching & small business coaching, with an edge
"He is able who thinks he is able"
—Buddha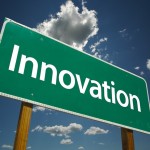 Like stars in the sky, few in my profession are limited in the role and importance of their own methodology. We may equally discover formulaic techniques from a learning institution, but even with this material as parameter, the unique everyday drama, history, and narrative of each client's life is beyond formal training. Thus, in the face of infinite complications of circumstance, it may not be unreasonable to suggest, on occasion, that procedure must sometime subordinate to the instantaneous, untrammeled conditions of the moment.
For example, good writing is fundamentality evaluated upon technique. Spelling, grammar, and sentence structure are preconditions for clarity and power. Creativity and imagination, however, cannot be discounted as a focusing force. Shorthand versions or narrow parameters can help develop the concept of theme and main points. Nevertheless, fine-tuning introduces each writer's own unique language.
Similarly, through training and constant practice, coaching technique improves with time. However, to coach with power, as in writing, requires a certain amount of independence from technique.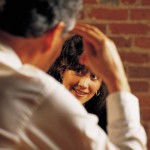 Mindfulness is the key: undistracted presence to the actual living, breathing person in our trust. Otherwise, one is tempted to go merely with the appearance of things, when actuality is something far different. Whatever else of significance may unfold, the probability of helping clients solve, or grapple with "life troubles," most likely will not occur without a cultivated and refined capacity for awareness.
Very often crucial problems are buried deep within us. Yet, it's hardly surprising that our clients seek to excavate them as quickly as possible. So here is the conundrum. As coaches, we are necessarily occupied with getting to the truth, expeditiously. However, we are expected to do so while remaining cognizant of the ethical boundaries within our jurisdiction.
To admit the fate of our relationship with a client depends upon sensibility and prudence from what we have studied and experienced formally is a necessary assertion. However, it's equally important to remember the inevitable consequences of human nature require the singularity of our own imagination and intuition to free us from such boundaries. How else are we to understand?
A search for truth in the mind of others can be daunting. Each session is a universe of many shiftings and changings. Sometimes a startling and vitally important revelation can occur on a moments notice, uttered in the very last sentence, precisely at the end of a session. In a constellation of possibilities, various conditions produce variants.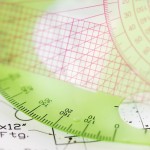 For these reasons and more, I coach with an edge. I do not avoid provocative questions, or cease to probe. Sometimes I do most of the talking. Other times, listening can be the only call to action. In either event, sooner than later, tangible, measurable, achievable results must be the ultimate determiner of success. What other way can a client reveal the natural law of his or her own life, but through growth?
Yes, it's true; I coach with edginess and sometimes a little tension. This approach can undermine the comfort zone of my clients. Yet, I think there is no choice. The moment is all we have to engage. Even client needs that require subtle change eventually rely upon hard evidence from concrete action to elevate their consciousness to a higher level. As long as I engage in the process with integrity and presence, kindness, and compassion, I remain convinced coaching-with-an-edge is a technique worth pursuing.