In defense of kicking, grousing, and bellyaching
"We don't see things as they are, we see things as we are." 
                                                                           —Anis Nin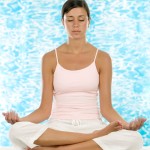 Sometimes we just have to let it all out. Take those positive thoughts, that Zen in the workplace attitude, and chuck them out the back door. Forget about art therapy, meditation, or breathing heavily into a bag. Let go of physical exercise and written affirmations. Ignore reprogramming your mind for success. Disregard intrusive upbeat sentiments. Throttle the urge to grin and bear it. I think, on occasion, a little cranky whining, whimpering, complaining, venting, exhortation, or even a burst of anger, is good for the soul.
Not too long ago, I received an email from a highly indignant business coach who took offense at some form of crass marketing technique sent his way. This guy ranted, raved, and attacked the culprit with sarcasm, causing quite a stir and received several empathetic emails in response. See, griping works! This coach was social networking, even in his time of irritability. Others responded with their own kvetch. Apparently, a great time was had by all.
The inexorable laws of life occasionally demand some sort of emotional, proportional response:
The wife who is late for dinner after her husband spent all day in the kitchen
The demanding boss who gave your job to his distant relative
Lost keys, a dead battery, or flat tire
Slow drivers in the left hand lane
Obnoxious neighbors with unruly children
Telemarketers
Incessant barking dogs
Loser sports teams
Sanctimonious talk-show hosts
Leaky plumbing
College graduates who constantly correct your grammar
Economists who cannot forecast trends
Meteorologists who cannot forecast weather
Vending machines that eat your change
My wife and I live in the Pacific Northwest. For many years, a woodstove was our only source of heat. Seven cords of wood were essential to keep us warm each wint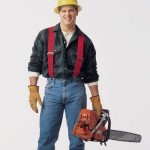 er. Living on five acres of heavily forested land helped me gain the experience necessary to accomplish that goal. Plus, using a chainsaw along with a four-pound single bit axe, a bucking wedge and a splitting mall, made me feel macho. When the wood was finally downed, cut, split, stacked, and ready to use, my wife also thought of me as macho, which is a very good thing indeed!
Nevertheless, there was one perpetual problem. Chainsaws lack compassion. They have a determinism all their own. Stihl, Echo, or Husqvarna brands are all equal culprits. The correct oil mix, sparkplug gap, sharpening, and bar length do not matter. The odds of getting your chainsaw started, on the first few pulls, while deep in the forest, are virtually non-existent.
You can prime the pump. Tension mounts. You can keep your blade sharp. The brow furrows. You can talk, plead, and reason with your chainsaw. You can place an accurate kick with steel-toed boots. You can yank on the pull starter until your arm falls off. Nothing happens! This is the perfect opportunity for a full-force, stress-reducing, primal scream loud enough to empty the woods of all living creatures. After a while, I would regain my composure, quietly sit down on a moss-laden log to eat my lunch and enjoy the view. Eventually, I'd win. Every year, before the first snowfall, my seven chords of dried, carefully stacked wood, proved I never, ever give up. However, howling helps!
In the meantime, as for your own crabby behavior, never worry about negative feedback from other people. Only the most insensitive individual would fail to commiserate with you in the face of your own crisis.
Yes, it's true, empowerment, emotional control, and thinking synergistically have their place. Yes, each year a new crop of personal development books, podcasts, and motivational seminars are ripe for harvesting. These are good tools. Sometimes behavioral manipulation can help set up new thought parameters and provide vivid examples of creative intuition. Any dialogue that motivates human behavior to develop an exceptional useful ability is beyond griping about.
Nevertheless, there are certain situations, which do not lend themselves to energizing, crystallizing Buddha thoughts of peace:
Customer service reps that shine you on
Grouchy postal employees
Irritating customers
People who constantly whistle in public
Running out of toilet paper at a crucial moment
Movie theatre chatterboxes
Wall Street bankers
Egocentrics that know everything
A good kvetch is worth its weight in emotional gold. You remove negative energy, reduce frustration, and release the backflow of pent up irritability, all good stuff.
Developing one's full potential means acknowledgment of life's complexity in its many actions and reactions. On the one hand, as a mature, adult, this includes the possibility of learning to control one's emotions. On the other hand, who is to say an occasional good gripe, at the right moment, is truly without merit or meaning, even if one feels like a child afterward.
No related posts.