"To be or not to be, that is the question"
—Shakespeare
Decidophobia is the fear of making decisions. In his book, Without Guilt and Justice: From Decidophobia to Autonomy, Princeton University Philosopher, Walter Kaufmann describes those with decidophobia as "people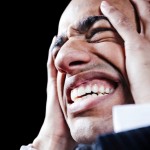 who lack the courage or will to sort through the different sides in disagreements to find the truth. They would rather leave the deciding of what is true to some other authority. Once the decidophobe has relinquished authority to decide the truth, then they will accept as truth anything argued by that authority."
Every day in the synthesis we call life, demands upon our attention summon decisiveness. Sometimes events happen, which are predictable. We take our cue from past experience and make rational decisions. Other times, a simple unexpected problem does not conform to our preconceptions, which can lead to misguided choices, emotional upheaval, or intellectual confusion. Ill-defined problems, vague goals on the job, insufficient perspective in relationships, and troubled financial problems all mask uncertainty. Uncertainty prompts confusion. Confusion acts like a magnetic field to attract denial, conflicting emotions, and low self-esteem.
How good are you at making decisions?
Can you rise to the occasion as circumstances warrant?
Do your hunches and intuition pay off?
Can you count upon reason to gather information, consider alternatives, examine consequences, and then make a calm, thoughtful choice?
Do you get positive value from your decisions?
There are three types of people in the world: problem solvers, poor problem solvers, and non problem solvers. The first has more control over life, the second operates on a form of autopilot, and the third runs a gauntlet of difficult, unresolved situations.
Problem solvers
Everyone wrestles with life challenges. Problem solvers, however, are proactive. They do not tolerate uncertainty or ambiguity. They define the problem, create a course of action, and move toward resolution. They accept risk as part of the process. One does not always feel safe along the way. Sometimes the process is nerve-racking. Stress and anxiety occur. So does regression and progression. Nevertheless, well-learned behavior enables problem solvers to think and reflect. They look at the entire picture, rise above its parts, and respond decisively.
Poor problem solvers
Poor problem solvers lack the fundamental ability to perceive certain conditions. Consequently, they fail to initiate an appropriate action in response. They are usually not very competent or rational in making decisions. Insufficient conceptual or practical skills often lead to deficiency in judgment. They can't find the root cause. They miss the point. Patterns, contrast, subtly, and nuance often elude them. False hopes, second thoughts, and inflexibility circumvent decision-making skills. Lacking insight, they frequently wait until the last moment to make decisions.
Non problem solvers
"It will go away on its own." Non problem solvers leave their story hanging in the air. Often they are unsure how to act or what to expect. They do not fully understanding what they want to accomplish. They do not know what type of outcome they want. They construct inadequate theories and embrace knowledge that is false, misleading, or incomplete.
Non problem solvers procrastinate. They hope things will change, which of course they do, but not very often in their favor. In greater situational complexity, where specific combinations are critical, they cannot distinguish between fact, fiction, or belief, so they scratch their heads for some promise of an answer.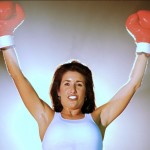 Decisiveness as a source of power
In difficult decision-making situations, we can change the way we think and act. We can learn to focus intensively in a specified direction toward a specified end. We can draw upon the depths of our feelings, emotions, and attitudes to make sense of shifting conditions. We can work through time constraints, inadequate life experience, irrational fear, and unreasonable perceptions. We do not have to assume powerlessness. We need not succumb to anxiety.
Through training and guidance, anyone can develop problem-solving abilities. Behind the picture, natural skills and resources can be made accessible upon demand. Through a variety of practical, measurable, tangible, achievable steps you can learn to:
Exercise greater control over the habitual way you think, feel, and behave
Learn to concentrate, evaluate, and decide an appropriate course of action
Improve your information-processing capacity
Decide, not to decide, for appropriate reasons
Develop risk-assessment skills and realistic goal setting abilities
Reduce stress, anxiety, and feelings of lack of control
Tips to remember
Here are some tips to remember in the art of clear thinking. Problems are not one single slate of color. They do not exist in an empty space. They were caused by different combinations and may only be resolved by blending a variety of different ingredients: knowledge, intuition, experience, support, and absolute determination.
The next time you get into a decision making situation, ask yourself:
What is the exact nature of the problem and how did it occur?
What evidence supports, or repudiates my opinion of the problem?
Have I carefully considered my options?
Is any additional information necessary to make an informed decision?
Which course of action is best for me to implement?
Am I realistic, emotional, impatient, or too patient?
Where can I go for assistance?
Inevitably, decisions between good and bad, bad and worse, right and wrong are matters of personal choice. Choosing between them, or not at all, defines your destiny.
No related posts.